Celebrating International Coffee Day!
01st October 2020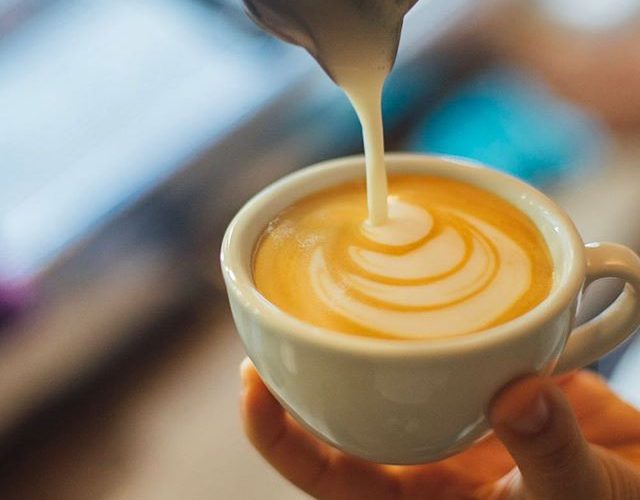 This International Coffee Day, we are celebrating our organic, Fairtrade Mayan Gold coffee, which is grown in Mexico and purchased from the farmers of Ejidos San Fernando coffee cooperative.
San Fernando, Mexico 
Mexico produces one-fifth of the total volume of organic coffee exported worldwide. San Fernando cooperative transitioned from using conventional (non-organic) farming methods to slowly adapting and integrating natural fertilisers, a process that takes up to three years to implement and cultivate. They made this decision based upon watching first-hand how climate change was damaging their crops and making them vulnerable to leaf rust. A combination of replanting some of their crops at higher altitudes shaded by native Citrus and Inca trees; practicing sustainable agricultural techniques and using natural organic fertilisers created the perfect conditions for creating a speciality quality coffee and positioning themselves as leading specialists in growing organic coffee.
Definitions of 'Organic' 
When we talk about organic coffee we refer to coffee that must be produced without the use of synthetic fertilisers or pesticides. The farm's fertiliser must be 100% organic; this could be chicken manure, coffee pulp, bocachi, or general compost. If fertilisers such as synthetic nitrogen, phosphate or potash are found, the coffee cannot be classed as organic. Organic coffee also has to be shade-grown. The organic farming process is significantly different from that of conventional coffee, where large areas of land need to be cleared due to the reliance of intense sunlight to promote rapid growth. Without the foliage of trees, the sun quickly scorches the earth and requires large amounts of (non-organic) fertiliser to restore nutrients, these fertilisers have a large carbon footprint in their manufacturing and transportation
Benefits of Organic 
Shade-grown coffee allows for healthier soil which retains nutrients and water, making the soil less susceptible to erosion and promoting beneficial organisms that help the surrounding plants thrive. When coffee farmers keep native trees in place it has a positive impact on biodiversity, with increased numbers and species of birds, improved bird habitat, soil protection/erosion control, carbon sequestration, natural pest control and improved pollination. In addition, farmers who shade their coffee may be less vulnerable to the effects of climate change, including increased temperatures and rainfall. Without the use of synthetic fertilisers, organic coffee growth is a much slower process. The shade created by trees allows for the much-needed equilibrium of warm to cool temperatures throughout each day and night that enables the sugars and acids to naturally develop, resulting in an improved flavour and structure to the coffee that represents the natural terroir of that region. Something we found clearly evident in our new Mayan Gold offering from Mexico with its vibrant caramel sweetness and smooth body thanks to its mineral-rich soil.
Mayan Gold is certified organic by the Soil Association and is available to buy at Sainsburys, Waitrose, Ethical Superstore, Amazon and Ocado.