MEET LUKE METTO – Farmers perspective from Kenya
26th October 2017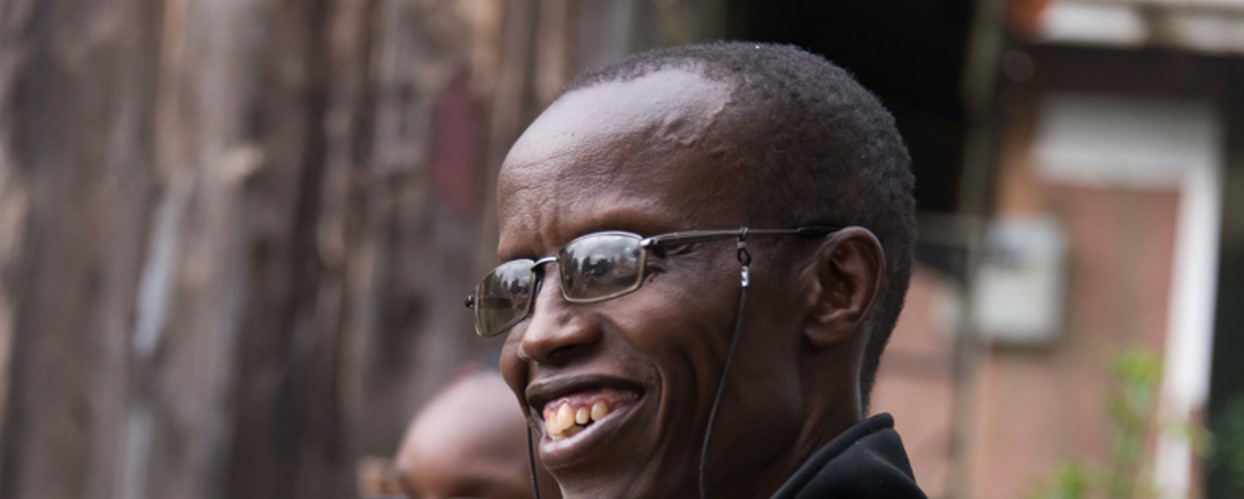 The Cafedirect Producers Foundation journeys to Kenya
The Cafedirect Producers Foundation has been active for several years, changing the lives of farmers all over the world. The secret to its success? A focus on sustainability! While the foundation is first and foremost a helping hand to farmers, its true value lies in the ability to assist in sharing information through its Centres of Excellence.
With this in mind, we would like to take you on a journey across the Mediterranean Sea, far into the lush Nandi Hills of west Kenya. It's here where we find the inspirational story of Luke Metto, as one of CPF's lead farmers in one of the Centres of Excellence.
What are the Centres of Excellence?
CPF founded the Centres of Excellence for one simple reason: to help farmers teach other farmers in best practice farming techniques. And while it's true that smallholders are generally not recognised as innovators, the farmers in Kenya who are part of the Sireet Outgrower Empowerment Programme have swiftly changed that perception! Facing poverty, food insecurity, climate change and many other challenges, they have shown great innovation and drive in developing solutions. In doing so, they have become an amazingly rich source of experience and expertise! The farmers at the centre teach each other and one such farmer is Luke Metto.
Luke Metto is a retired teacher with a vibrant sense of humour and a passion for thinking outside the box when it comes to farming his land. Thanks to climate change, Luke had been worried about land sizes in his community getting smaller, which lead to farms annexing more and more of the forest land. In order to preserve the forests, Luke became one of the key teachers at the newly formed Sireet-OEP Centre for Excellence.
Naturally, Luke's first aim was to show other smallholders how to farm in an innovative way on a small piece of land. He had divided his own small plot into sections: there's a kitchen garden to grow fresh vegetables, a series of beehives producing honey and also an artificial wetland. On this wetland, Luke was able to grow some of the tallest Arrow Root plants local extension workers have ever seen!
Luke's biggest achievement has been his use of simple hydroponic techniques to help develop a zero-grazing unit for cows. To explain a bit more in detail: hydroponics is a farming technology that does not require any soil, but instead uses a water-based solution that contains all the nutrients plants need to grow. The benefits are that you need but a little space, yet your yield is guaranteed to be high indeed! This in turn means that it's possible to feed livestock on relatively limited plots of land, while using the rest of the available land for other income purposes. Relying on a single crop is a risky business for smallholder farmers, so diversification is essential!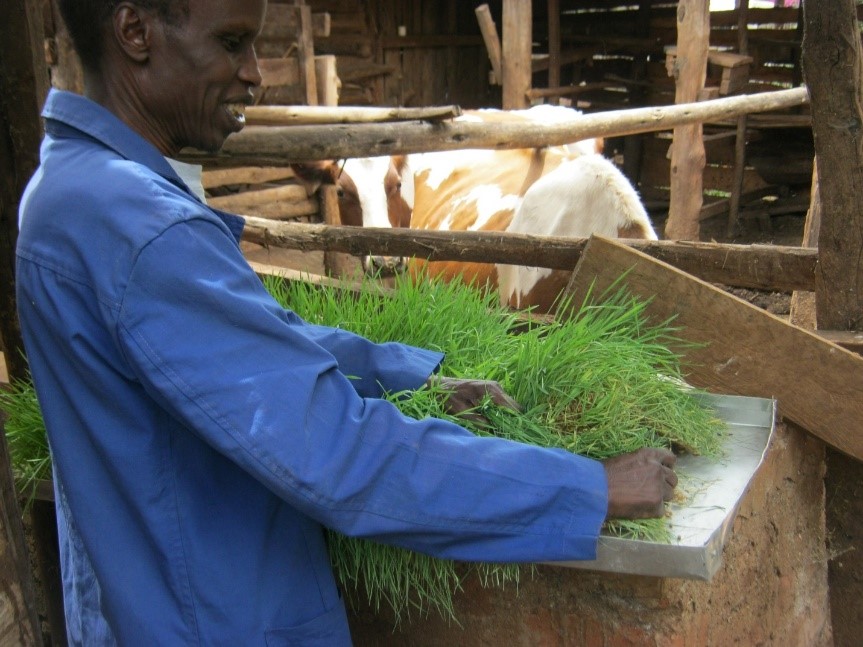 Having now diversified his land, Luke is living a much more financially stable life. The income from his small microenterprises has allowed him to further invest in his farm by building a biogas tank and start keeping rabbits as well. Looking towards the future, he is excited about expanding his current enterprises as well as continuously looking to develop newer and more productive undertakings.