Coffee and the Community
30th August 2016

We invited our friend Ffion Storer Jones, Communications and Campaigns Assistant for Fairtrade Wales to write a guest blog about her visit to the Ankole Coffee Producers Co-operative Union Ltd (ACPCU) in Uganda, partners of Cafédirect since 2001.
Having successfully contributed to making Wales the world's first fair trade nation, Fairtrade Wales are a leading and inspiring member of the fair trade movement. They have fantastic projects and strong relationships with the producers at origin, and it's always a treat to hear their stories. Below you can read Ffions account of her experience in Uganda and the impacts of Fairtrade on the farmers' community.
Landing under the shadow of night at Entebbe airport, my first visit in Uganda the following morning would take me West through glorious landscapes to Ankola Coffee Co-op (ACPCU) in Kabowhe, but a stone's throw from the Rwandan boarder. John, the managing director took me first to see his personal plot of coffee. Being a farmers daughter comes in handy when jumping between the trenches dug in the sticky, saturated earth – much to John's amusement! He shows me how the coffee is planted amongst beans and bananas: methods that are passed on to the union's 8200 farmers. Producing quality coffee is at the heart of ACPCU's work; and education is at the root of producing coffee of the highest quality!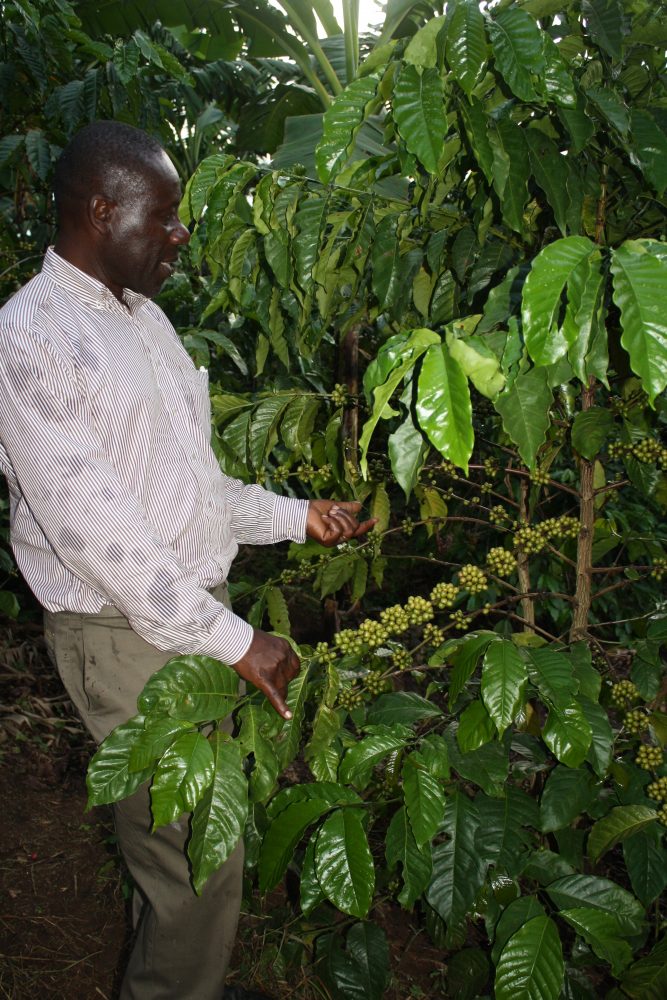 ACPCU grow Robusta coffee on the lower lands, while a few hours higher into the striking Rwanzi Mountains Bukonzo Joint co-operative grow Arabica coffee at a higher altitude. Starting as a women's community savings self-help group in 1992, Bukonzo have come a long way to the successful specialty coffee co-op that they are today. They're as well known for their quality coffee as they are for their work on gender equality. The team cannot express enough the assistance that Fairtrade has given in educating at household level the importance of female farmers being treated equally. Managing director Paineto said, "quality is directly related to gender" – and as they continue to work with government on land ownership rights to eradicate the frustratingly antagonizing effects of bad governance, their coffee quality continues to rise.
ACPCU, like Bukonzo have their local community at the heart of all that they do. This visit is extra exciting as a state of the art coffee processing factory has recently been completed, assisted by the Fairtrade premium. Alex, a supervisor told me as he signaled to all that surrounded him; "We would not be where we are today without Fairtrade." Having this resource on site means ACPCU will continue to grow: improving economic sustainability and living standards of their farmers and workers; empowering families, facilitating the access to education and healthcare and as a result improving the wellbeing of their community.
As I head in the direction of my next destination, John tells me that the road has not been easy, and he reflects, "Fairtrade means two things to ACPCU: protection and investment. Having the support of certification means that we have been protected by the fluctuating market prices and have the ability to invest in our co-operative to the advantage of our community." Around 50% of the coffee they produce is sold for a Fairtrade price and increasing this stat would have a profound effect on ACPCU's community. ACPCU's coffee can be enjoyed in Cafédirect Roast & Ground (also available via our UK coffee subscription service and online coffee shop) and Instant Coffee blends.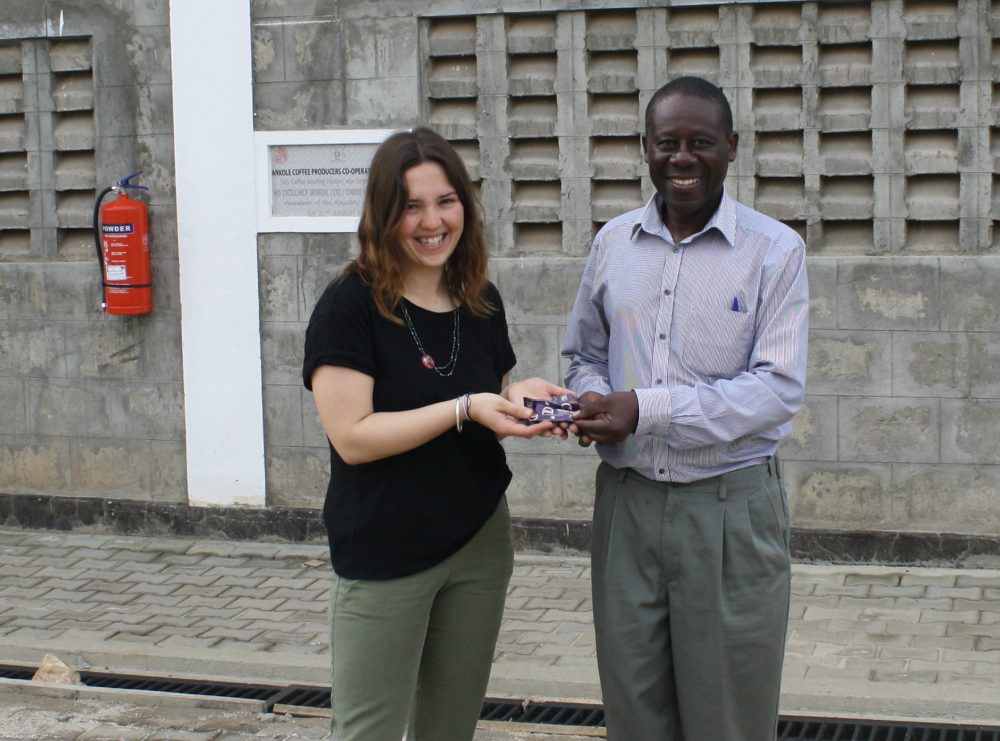 Fairtrade coffee doesn't just mean BETTER coffee; it means BETTER quality of life for all those who work to see the cherry transformed into the deliciously robust liquid that we all love so much!
Ffion's Fairtrade adventures in Africa don't stop here and you can read the rest of them on the Fairtrade Wales blog.