An interview with our Coffee Buyer
09th May 2019

This World Fair Trade Day, find out how Cafédirect's Coffee Buyer, Matt McDonald, discovered his passion for coffee and why he chose to work for a pioneering Fairtrade coffee company.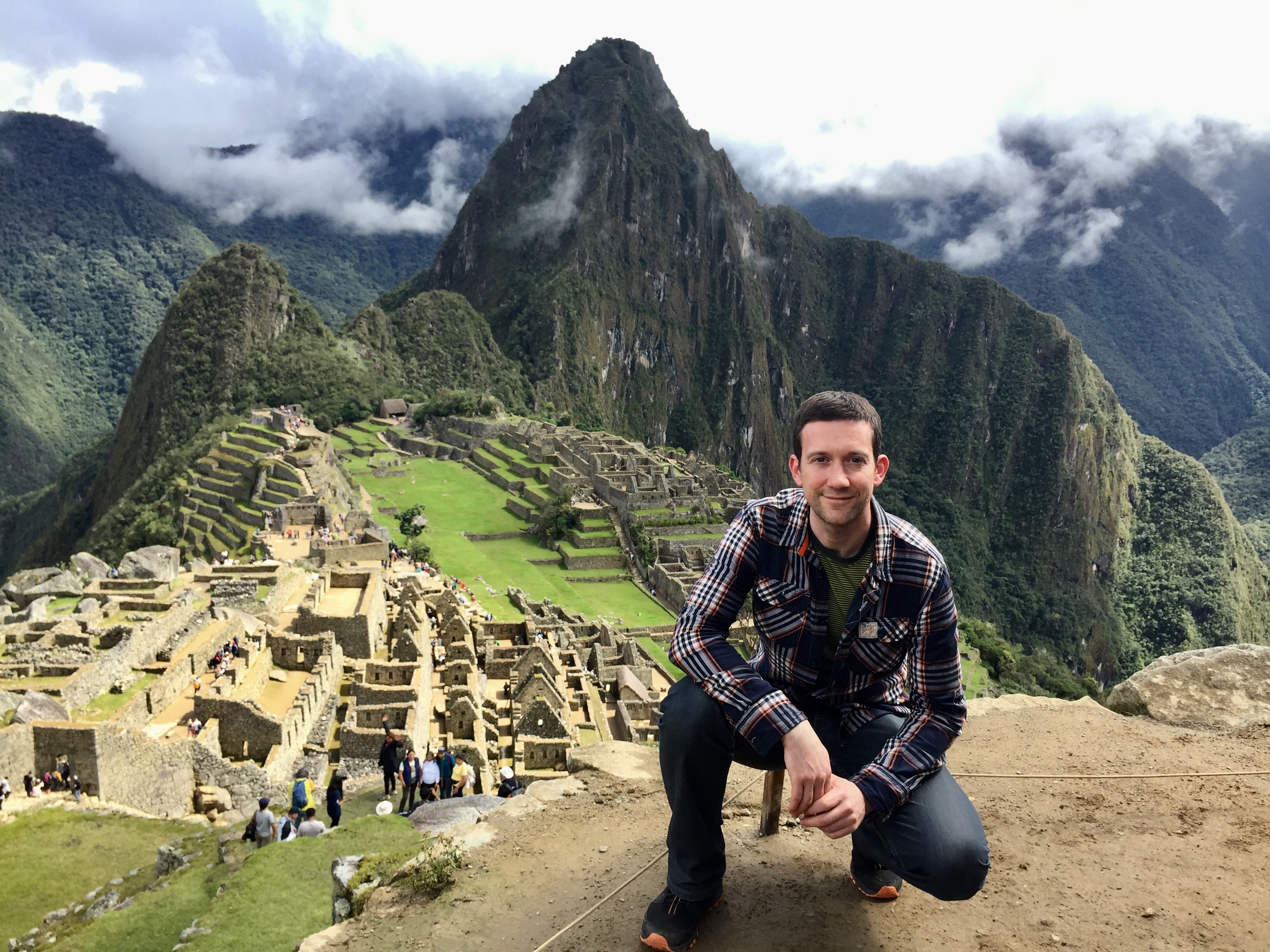 How did you get into coffee?
I got into coffee accidentally on purpose. On my return to the UK from a three year around the world cycle, I spent a while thinking about what I wanted to do. It's really important for me to work for a company with very strong ethics and a social purpose. I also wanted to utilise the experience I had working in supply chains and combine that with my love of travel. So I focused on researching ethical food and drink companies and found Cafédirect. I began as a temp working in the supply chain (manufacturing & production) where I had experience but knew very quickly it was the procurement of the green coffee that I was really interested in and luckily was able to move across to focus on the front end of the supply chain.
Can you tell us a little about how you buy coffee?
One of the founding principles of Cafédirect is the long term, direct relationships we have with the cooperatives – hence the name Cafédirect (café being the word for coffee in Spanish)! This is how we came to be founded in 1991 following a crash in the price of coffee which was devastating for coffee farmers. Three coops (one from Peru, one from Costa Rica and one from Mexico) each sent a container of coffee to Oxfam in the UK without taking any payment at that point. The coffee was roasted, packed and sold and then the money returned to the coops – this is how Cafédirect was born.
This type of direct relationship was pioneering in 1991, traditionally coffee was bought from coops and estates by coffee importers and sold onto coffee companies. By cutting out the importers Cafédirect was able to offer the coops direct access to Western markets and in return could pay a fairer price for our coffee. Having pioneered this business model, thankfully today it is becoming increasingly common for coffee companies to have this type of direct relationship with coops. At Cafédirect we celebrate this change as it is likely to mean a better deal for the coops.
Furthermore, each of the coops we buy from hold shares in Cafédirect and two of our eight board members are growers that we buy from – this business model truly makes us partners with the coops. Finally, Cafédirect invests over 50% of our profits back into the farmer communities we work with through our stand-alone charity Producers Direct. No other coffee business does these things.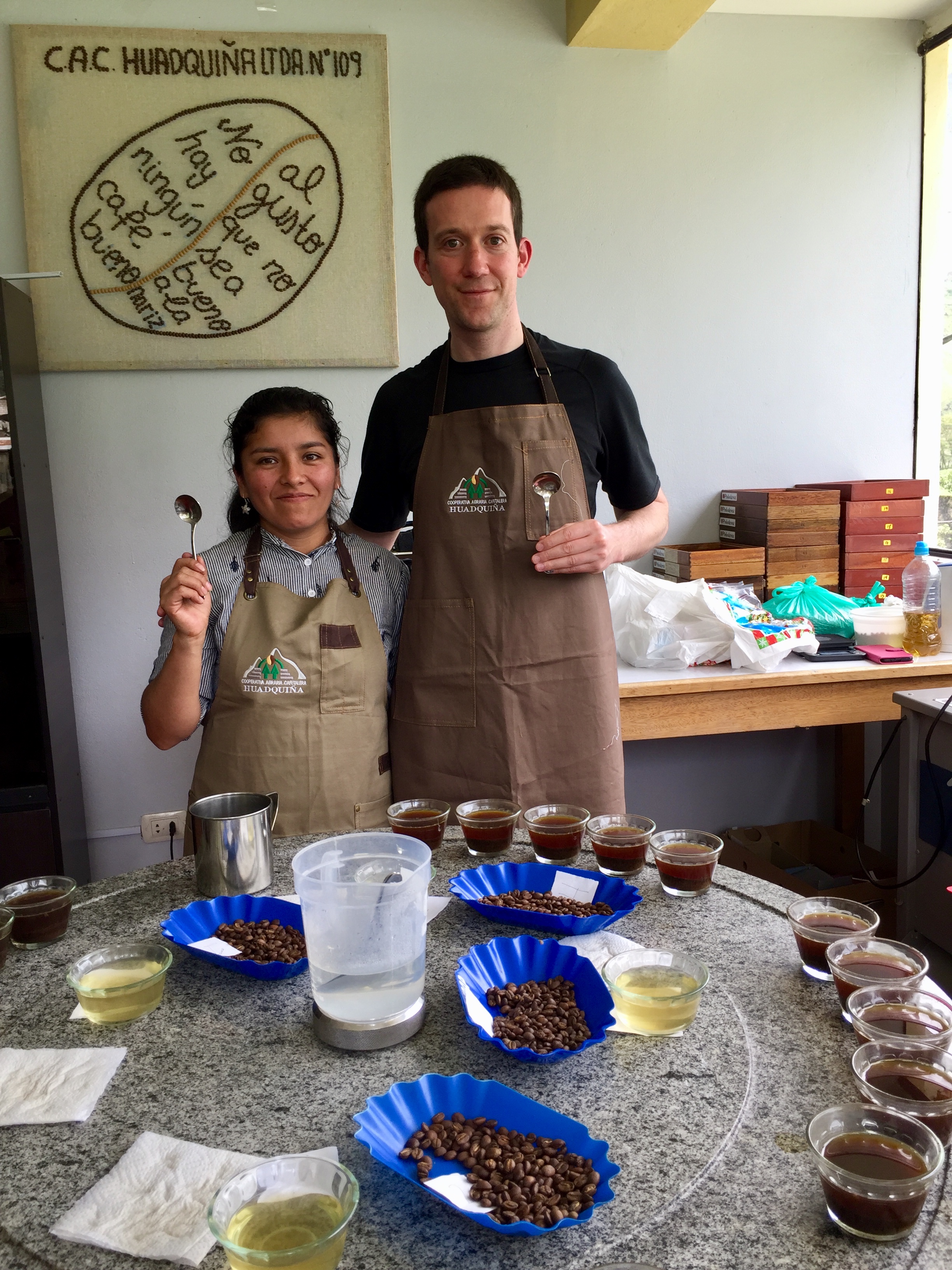 How often do you visit coffee co-operatives?
I usually make three trips a year to visit the coops we buy from which is really important to maintain those direct relationships. During those trips, I have seen first-hand the impact of Fairtrade and it is hard not to overstate the importance of this, especially given the current market price.
What difference does buying Fairtrade make?
Buying Fairtrade guarantees the coops a minimum price which is above their cost of production. This is critical right now as the price of coffee is well below $1 per lb which is significantly below the cost of production and thus an enormous problem for farmers. By guaranteeing the Fairtrade minimum price of $1.40 per lb (over 50% higher than the current market price) farmers know they will cover their costs and make a profit. Aside from peace of mind, this allows them to properly manage their crop and plan for future harvests.
The price of coffee has been under Fairtrade minimum for over a year now (since January 2018) so Fairtrade and Fairtrade organic business is hugely important to the coops.
In addition to the Fairtrade minimum price, as part of Fairtrade terms, we pay a premium of $0.20 per lb which the coops use to both improve production techniques (to increase quality and yields) and also to invest in their communities in social or environmental projects of their choice. We also pay a $0.30 per lb premium for the organic coffee we buy (over 45% of our total coffee purchases) helping the coops to invest in sustainable organic production methods.
How do you brew your coffee?
I always brew my coffee using a V60 filter dripper and always with freshly ground coffee beans.
What's your favourite Cafédirect coffee?
At the moment I really like our Organic Peruvian Reserve coffee.