Since the dawn of time throughout many cultures, there has been a deeply rooted stereotype of what makes a farmer. From the first farmers in ancient Mesopotamia to the cowboys of 1800s America. Farmers were said to represent patriarchy, stoic masculinity and be the providers for the family. The role of the farmer has always been looked at through a male gaze, with prejudice towards their female counterparts. We believe it's time to shine a light on the incredible work women do producing outstanding coffees, and the gender inequality they still face as farmers.
There is a common misconception surrounding female farmer's participation in the coffee industry. Women ''make up around 43% of the labour force in the developing countries'' according to the Food and Agriculture Organization of United Nations (FAO). Moreover in coffee fieldwork that number is 70%, where farmers often hand pick and sort the cherries. This is one of the most important jobs as a farmer, as it decides the level of quality and consistency of the final cup.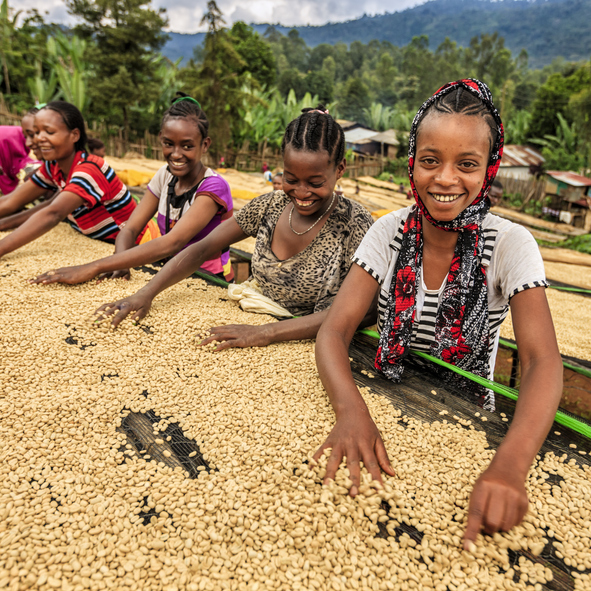 Although women are heavily represented in fieldwork, they are massively misrepresented when it comes to land, training and business. With little influence in decision making, crop analysis and trading. Women own just 15% of land for farming, of which 25-35% of all coffee farms are run by women and in terms of training. Women receive only 5% of the relevant training available.
According to the FAO "Just giving women the same access as men to agricultural resources could increase production on women's farms in developing countries by 20 to 30 percent''. A study by Mckinsey & Company states ''if every country match the progress toward gender parity of its fast moving neighbour, global GDP could increase by up to £12 trillion in 2025''. As these studies have highlighted if the equality for female farmers continues to improve, the impact of empowering women will stretch past economic and farming improvements and into the community with massive sociological developments.
Kofi Annan stated ''When women are fully involved, the benefits can be seen immediately, families are healthier, better fed, income and investments go up, and what is true of families is true of communities and eventually whole countries''. This statement refers perfectly to the positive impact of the Sholi co-operative in Rwanda, our latest destination from our coffee subscription service.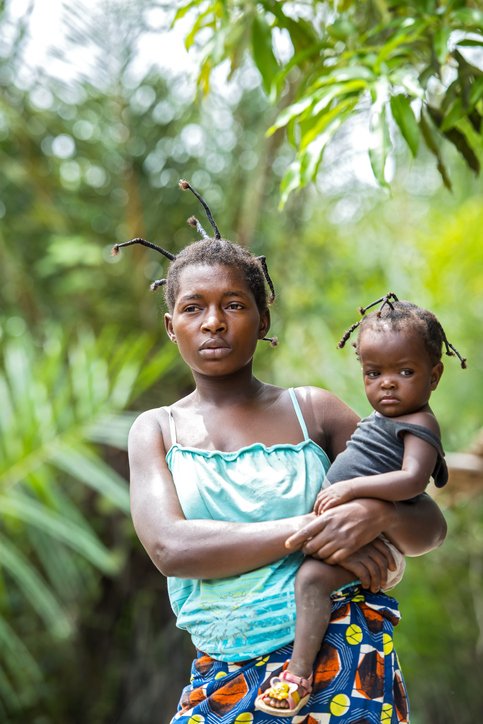 Abateraninkunga ba Sholi Cooperative translates to "Mutual Assitance''and Sholi was borne out of a women's association called "Kundwa", which means "love" in Kinyarwanda. Nearly half of Sholi's 386 members are women, including two of the five board members. Since it was established in 2008, the cooperative has worked closely with its members to improve both their coffee and the greater community. In 2016, Sholi received grants to build health and community centres for its residents. It's great to see in this female cooperative continue to grow in size, quality and give back to the people.
There is still a long way to go until gender parity is achieved. Many coffee producing countries are still underdeveloped and belong to the 40 countries who have extremely high gender inequality, according to The UN's human development report. However, there are many outstanding initiatives and alliances across the world that are enabling women to prosper and achieve incredible results in the coffee industry. The International Womens Coffee Alliance was set up to ''empower women in the international coffee community to achieve meaningful and sustainable lives […] to encourage and recognize the participation of women in all aspects of the coffee industry''. Many of these initiatives are global networks connecting women in coffee to share, support and learn from one another.
We have also been regularly supporting the Muungano co-operative throughout the years. A women's co-operative in DCR Congo. Muungano is a beacon of hope in a region that struggles with social turmoil, epitomizing its name which means "togetherness" in Swahili. The co-op set up the GALS initiative (Gender Action Learning Systems) where female and male members have the opportunity to work together highlighting the imbalance of their roles and benefits of addressing it. Empowering women to take equal part in the responsibilities and management of their households and finances gives them a voice and confidence to take equal part in the cooperative.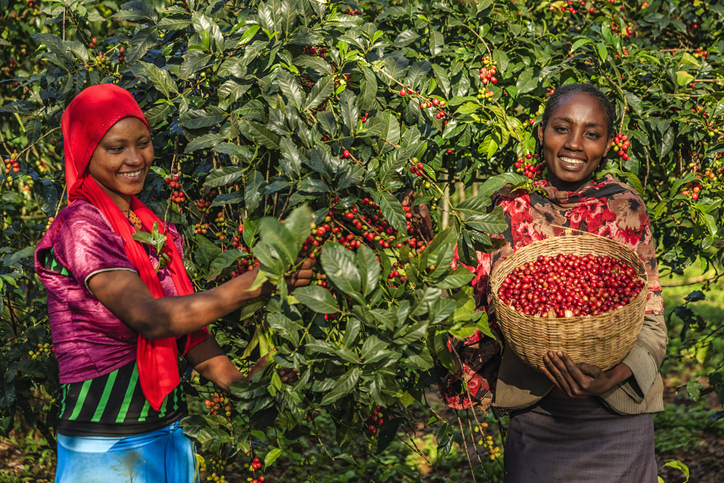 Red de mujeres is another female co-operative that we return to year after year for their outstanding coffee. This producers group is made up of all 830 women. All with inspiring stories of hardship and abandonment of spouses after the civil war and coffee crisis. With the help of ACODIHUE, they trained in organic farming methods and marketing techniques. Empowered and united they became a stronger business. All whilst improving community services and protecting the farms, forests and livelihoods of everyone who stayed during adversity and who are now flourishing.
There has never been a more important time to support female farmers. Especially in an industry that will struggle with the problems posed by climate change and the ageing community of coffee farmers. Training women within the coffee industry and raising awareness for gender equality will increase productivity and could unlock an extra 30 billion cups of coffee per year, as suggested by the International coffee organization. However it is about much more than coffee productivity. It is teaching farmers about diversity, gaining second incomes from small holdings, environmental conservation, leadership skills and sustainable farming practices.
All reasons why Cafédirect will always support females whether they are workers, farmers or producers. We not only pay Fairtrade we also donate to Producers direct, an affiliated charity. This money and support is reinvested into not only the farmers and their development but also the wider communities and nations as a whole.