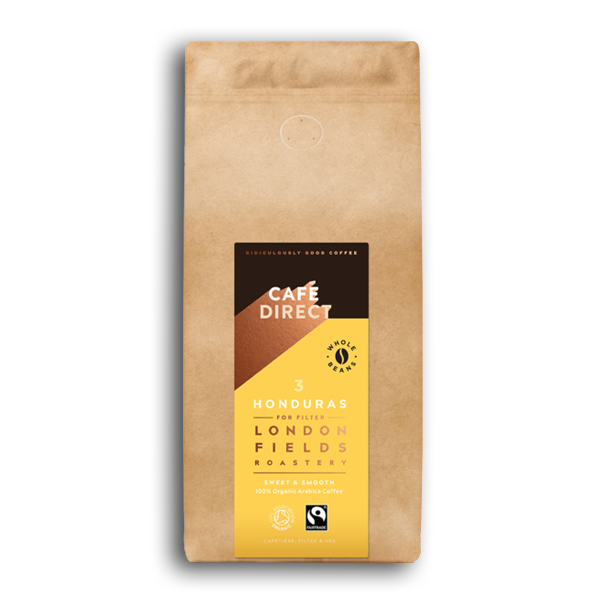 London Fields Honduras Organic Coffee Beans 1kg
Our London Fields Range is a range of ethically sourced coffees from distinctive growing regions around the world. Each coffee brings an individuality and uniqueness that is truly representative of their natural origins flavours and aromas.  Our Honduras filter is meticulously small batched roasted for the caramel and nutty sweetness and velvety body to stand out.
This specialty single origin Arabica coffee from the rich volcanic and fertile soil of La Pez, a famous coffee growing region in South Honduras. Comsa and manager Rodolpho have a moral commitment to social and environmental sustainability with responsible organic practices and expert tree management that allows humans, nature and coffee to all flourish harmoniously. The diversity of planted trees creates shade for the coffee plants which promotes slower and more balanced filling and uniform ripening of the coffee cherry. The trees also releases valuable nutrients and minerals into the soil, allowing for increased amounts of water and organic properties to be readily available to the coffee plants growth, intensifying the development of body, flavours and aromas, all of which results in a distinct and improved quality of coffee.