Smooth Roast Bulk Brew
Central & South America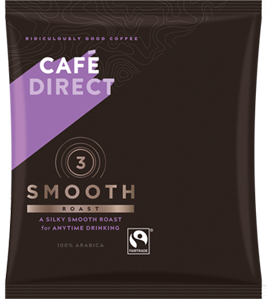 The first coffee to carry the Fairtrade label in the UK, this is a great blend of Central and South American coffee beans. 100% Arabica, it is an incredibly silky smooth coffee that suitable for bulk brew filters.
Origin
Central & South America
Size
45 x 60gm, 90 x 60gm, 25 x 170gm, 15 x 275gm
Notes
A silky smooth roast for anytime drinking.