Everyday Tea - Loose Tea
Kenya, Tanzania, Uganda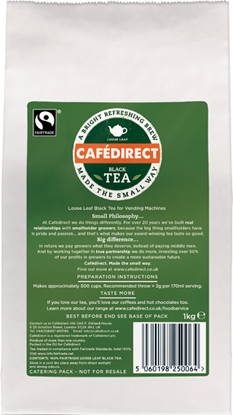 This bright refreshing blend is a careful balance of fine Fairtrade teas from Kenya, Tanzania and Uganda. Tanzanian and Ugandan teas are especially fine with great body and a distinctive rosy colour. The Kenyan leaves complete the blend for their fresh, delicate flavours.
Origin
Kenya, Tanzania, Uganda
Size
6 x 1kg loose black tea
Notes
A bright, refreshing blend.