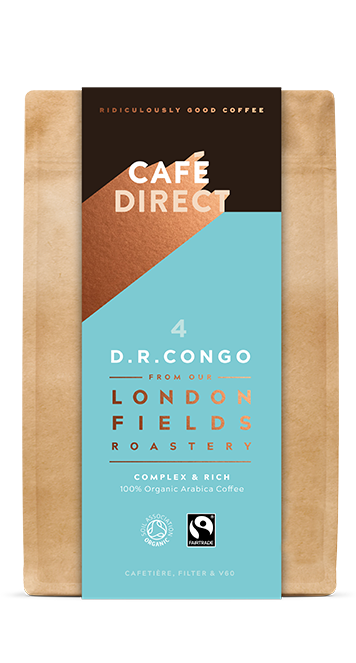 This speciality single origin Arabica coffee is nurtured and grown on lush slopes, overlooking Lake Kivu in the province of South Kivu, DR Congo – an emerging coffee growing region. The Muungano Co-operative is one of a few co-operatives we source from in the region. It was set up in 2009 and now has over 4,300 smallholder farmers, all from a diverse range of communities and ethnicities, once divided by civil war. 1,707 of these are women farmers. Muungano' means 'togetherness' in Swahili and these dedicated farmers are sharing their strength and knowledge, to produce the best quality coffee – re-investing their profits back into building their farms and communities.
Origin
South Kivu, DR Congo
Varieties
100% Organic Arabica, Bourbon
Also available in beans.