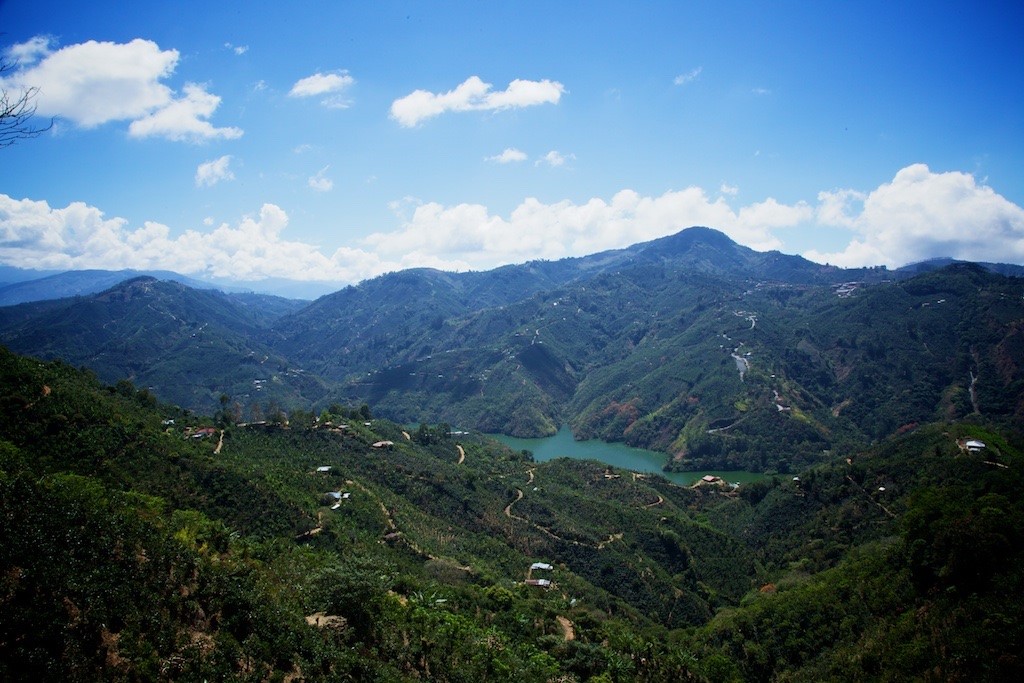 Building Better Business:
People & Planet First
Join the live-stream of our first Cafédirect LIVE panel discussion, just register your details below.
30 years ago, Cafédirect was set up as a pioneering new business model, directly putting smallholder farmers' lives at the heart of the business.
In 2021 the future of the world and humanity continues to be under ever increasing pressure. Data shows that livelihoods, climate change impacts, soil degradation, biodiversity losses are getting worse.  With a recent UN report announcing 'a code red for humanity' and recent headlines of floods, record temperatures and wildfires, it's clear there is an urgent need to intervene and change what we can through business.
In recent times there has been a step change to business with purpose and a recognition that business can shift the agenda for society and the environment.  The consequences of short-term profit maximisation are evident and the answer lies in investment in the long-term, including in both sustainability and the supply chain. As climate change gains momentum and livelihoods deteriorate, we need to innovate and create a different way of doing business.
Building Better Business: People & Planet First is a panel discussion streamed live and hosted by Cafédirect.  It explores the nexus of business and the future of the world and humanity, and what consumers, industry and legislators can do to make a lasting difference.
Programme
15:45 – 17:00

Panel Discussion
The panel will bring to life examples of how business has changed and how, in turbulent times, business can step up further in the future to make a real difference and set an example for all. The debate will be chaired and led by Cafédirect's CEO, John Steel

17:00 – 17:45

Question & Answer Session  

Please submit questions to [email protected] by 4 October.
Speakers
Our excellent panel of speakers have led and pioneered change.
| | |
| --- | --- |
| Bob Doherty | Bob Doherty is Professor of Marketing at the University of York and involved in many food systems programs including the York Environmental Sustainability Research Institute (YESI), the N8 Food Systems Policy Hub, a policy fellow in the UK Government Department and DEFRA (Department for Environment, Food and Rural Affairs). |
| Raul Talledo Torres | General Manager at Bagua Grande in Peru. Raul has worked in agriculture for over 30 years and has experienced, first hand, incredible social and environmental change. He was appointed a Producer Director of Cafédirect in January 2021. |
| Claire Rhodes | Founder and CEO of Producers Direct, an innovative farmer-led charity, set up in 2009 and working across Africa and Latin America to change farmers' livelihoods. |
| Pauline Tiffen | Pauline has worked actively to make trade fair for more than 30 years: as worker, company director, innovator, advisor, consultant, mentor and writer. Pauline led the work to set up ground-breaking companies like Cafédirect and Divine Chocolate. |
Register now to access the live streaming of this event