Reforestation in Piura, Peru
25th June 2021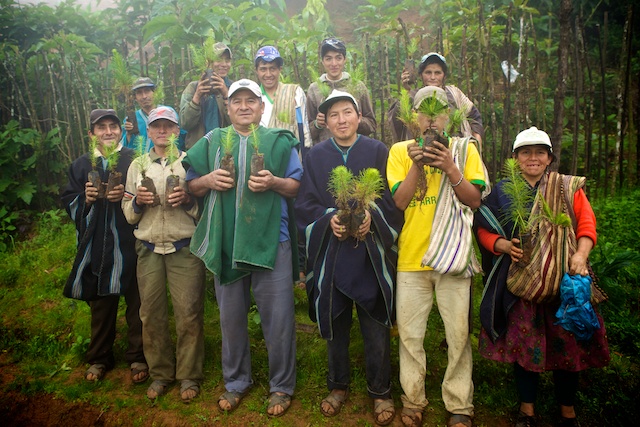 Norandino (formally known as CEPICAFE) is a co-operative located in the Piura region of Northern Peru. It was founded in 1995 by 200 members and has now grown to represent over 5,000 smallholder farmers. A number of their farmers are situated at the bottom of a valley, where their only 'neighbours' are a 5-hour, nerve-wracking journey directly up the mountainside to Choco, where a community of solitary subsistence farmers live. These farmers have to be resourceful and have relied upon the surrounding woods to build their homes, which over time has contributed to serious deforestation.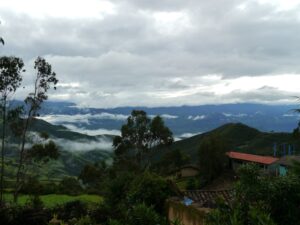 Mountain range in the Piura region, Peru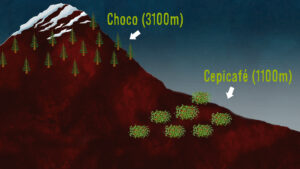 In 2012, Peru was cited as being at the 'epicentre of climate change' and suffered heavy rainfalls. This constant deluge created severe soil erosion directly affecting the Norandino community below. Without trees, the land was prone to mudslides which destroyed people's homes and crops.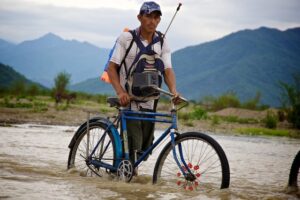 Floods after a mudslide in the Piura region
Cafédirect worked alongside Norandino to pilot an innovative climate change adaptation project. Together they approached the farmers in Choco to explain the impacts of climate change and to persuade them to become involved in this pilot project which focused on replanting trees to create a sustainably managed woodland in the region. To incentivise the community of Choco to plant the trees, it was agreed that the trees would be owned by the Choco community. They could then sell carbon credits on the global carbon market and earn an income this way. Once the trees were mature, the next generation would be able to also generate an income from selling sustainably harvested timber.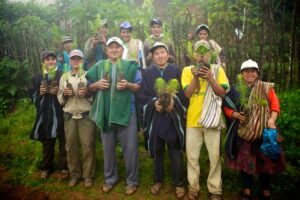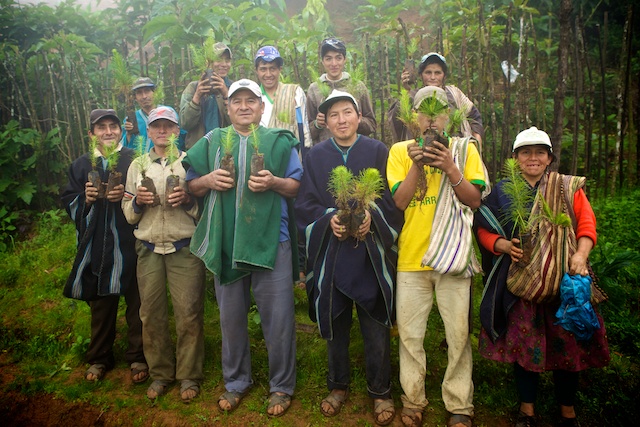 The Choco community planting trees
It was a challenging project to facilitate. There was no blueprint to follow and it took a long time to gain the trust and understanding from the Choco community. Cafédirect made a bold decision to pre-finance the project. As Santiago Paz, Export Manager of Norandino recalls:
"Perhaps Cafédirect's most important role was to give us the resources we needed even before receiving the certification of carbon credits. Usually companies don't do that. But Cafédirect is different from other buyers. It really cares about the problems grower organisations are facing."
Cafédirect paid the cost of seedlings, purchased carbon credits in advance and agreed to pay the Choco community for their labour of planting the trees. It was agreed that Norandino would receive 10% of Choco's income from carbon credits to help fund other climate change adaption projects.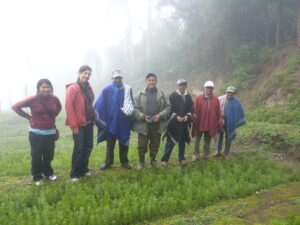 The Choco community planting trees with a Cafédirect staff member
"Plant a tree and you will be sewing awareness"  Santiago Paz, Export Manager, Norandino
Impact
With Cafédirect's practical support and collaboration with local agro-forestry NGOs, 224 hectares of beautiful forest was planted by hand; increasing community cohesion, carbon capture, habitats for local wildlife and a sustainable future.
This project was so successful, that in 2015, Producers Direct (previously known as the Cafédirect Producers' Foundation) established a Centre of Excellence in Norandino to help train other farmers from different regions in Peru, about ways to mitigate climate change, which includes a visit to Choco.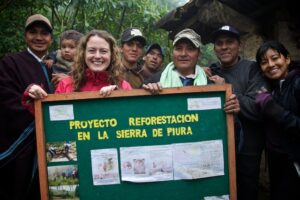 Reforestation centre used to train other farmers
"We are delighted to have been able to support the community at Choco to become a demonstration site. This will allow even more farmers and producer organisations to visit this amazing region and learn about how investing in reforestation projects can help to protect the environment and support the community to generate income, often in surprising ways!"  Sam Webb, Producers Direct Information Manager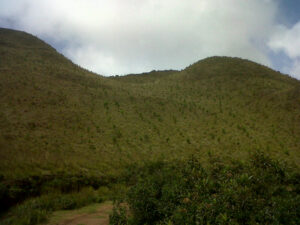 Reforestation at Norandino