Part of the family: Huadquiña cooperative
30th June 2021

In July 2012 I joined Cafédirect, an incredible business that has had more impact than businesses 100 times its size.  Many businesses claim to do good, to go further. Many are sincere but most are just talking.
For many years Cafédirect worked closely with a coffee cooperative in Peru, called Cocla. Cocla was an incredible business – bringing together 9 smallholder cooperatives operating over 2,000 miles of Peruvian Highlands, representing over 15,000 farmers and their families.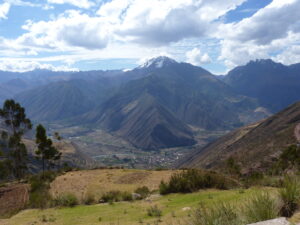 For many years Cocla thrived, building capacity in coffee processing and diversifying into shops and other commodities. Cafédirect and Cocla were extremely close. When Cafédirect was born in 1991, Cocla was one of the founding cooperatives, who famously engaged with Cafédirect's founding charities to start the idea of direct trade.
At its peak Cocla and Cafédirect pioneered together – with Cocla's charismatic leader, Raul da Aguila becoming a board director of Cafédirect.  As both businesses continued to thrive and challenge the status quo times became more challenging. In Cafédirect's case, the mainstream adoption of Fairtrade and prolific expansion of speciality 'direct trade' pretenders led to a decline in sales and losses.
For Cocla the position worsened. In December 2012 Raul died prematurely, aged only 53 and leaving Cocla behind him.  Cocla fell on hard times and weighed down by debt was put into administration in Dec 2014.
Cafédirect worked hard with the individual co-operatives that remained and knew it had to intervene.  In April 2014 one such cooperative approached me for help; Huadquiña, which is based in the remote town of Santa Theresa close to the ruins of Machu Picchu.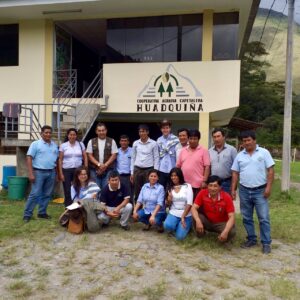 Huadquiña Co-operative
Fast forward to 2018 and I visited Huadquiña with Georgios, Cafédirect's Q Grader & head roaster and Dariel, one of the sales team.  At their office we were met by a shrine to Cafédirect – posters, pictures and memorabilia. What lay ahead of us was astonishing and totally humbling. Herbert, the general manager thanked us on behalf of the 298 smallholder farmers and their families.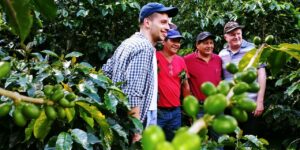 Cafédirect visit to Huadquiña
He went on to explain that without Cafédirect there would have been no future for this small co-operative.  Emotions welled up when Herbert reminded us that back in early 2015 not a single bank or finance house would support them.  I remembered looking at their fragile finances and agreeing that we had to support them. We used $150,000 to persuade our largest shareholder, Oikocredit and logistics partner Falcon to lend Huadquiña a further $350,000.  At the time it felt like the right thing to do. As a small business with limited resources it was probably brave and highly risky.
Listening to Herbert and his fellow farmers thanking us and seeing Georgios and Dariel's reaction was incredible.  Cafédirect has monumental impact, every bag or packet of our Fairtrade tea, coffee and cocoa provides much needed income to build communities; engage farmers in business leadership; and reinvest in our own standalone, producer-led charity – Producers Direct, which leverages more from other donors.  This is unparalleled.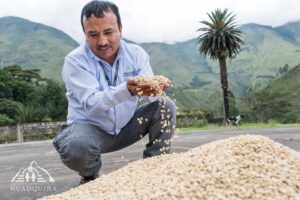 Herbet, the general manager of Huadquiña
No metrics, fancy charts or infographics can ever have the same meaning as smallholder farmers, face to face, thanking you for making the impossible, possible.
Subsequently Huadquiña won a Peru Export Award and has become very successful and supplies our best-seller, Machu Picchu single origin.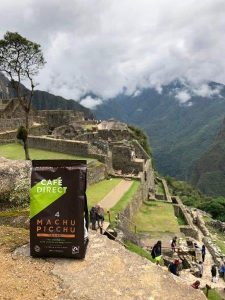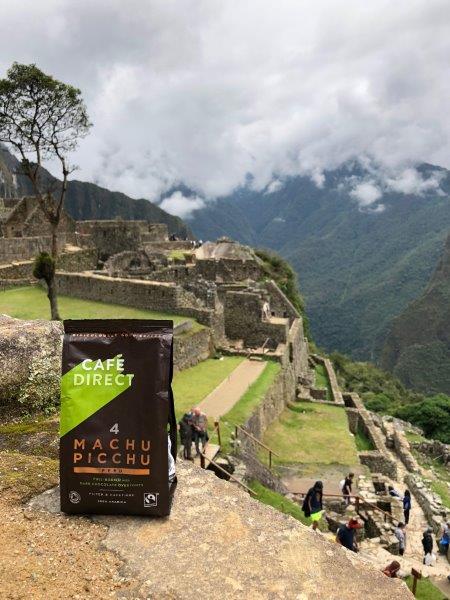 Huadquiña's coffee supplies our Machu Picchu single origin.
This is what good business is about. This is the spectacular taste of Cafédirect – irresistible,  impactful and unique.
John Steel, CEO, Cafédirect