An interview with Hugo Guerrero
19th April 2021

Last year we met with Hugo Guerrero, a coffee farmer who is a member of the Norandino Coffee cooperative in Northern Peru. He toured the UK as part of Fairtrade Fortnight and visited lots of schools, where he was mainly asked about his pets (he has a dog called Scooby) and if he's been to Machu Picchu (he hasn't). 
Norandino has 7000 commercial members and is one of the largest coffee cooperatives in Peru. Norandino is also a Centre of Excellence, a training hub specialising in climate adaption, supported by our partner charity, Producers Direct. 
We took Hugo on a tour of our roastery and local farm and then interviewed Hugo to understand the challenges that he and other coffee farmers face against the growing frequency and severity of climate events.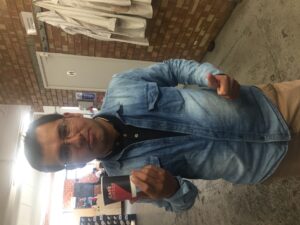 Hi Hugo, Welcome to the Cafedirect and Producers Direct Offices! We'd love to know a little about you.
H: Hola! I'm Hugo. My father helped to set up Norandino Cooperative in the 1980s and this experience sparked my interest in agriculture, in particular, regenerative agriculture. I studied Agriculture at University and spent a year working for a coffee company in Hawaii, which is where I learned to speak English. I moved back to my family's farm and I have a hectare of land to grow coffee and organic sugar cane. I also grow bananas and citrus fruits to eat! I also use a portion of this land to experiment with different sustainable practices, composting methods and different coffee strains.
CD: Such as?
H: At the moment, I'm trying to grow a low caffeinated coffee. 
CD: That'd be no good for us- we're definitely a country that is used to drinking strong coffees.
H- In Peru, most people don't really drink coffee. Most of the coffee that is consumed in Peru is imported instant coffee. We grow and export some of the world's best specialty coffee. I actually have my own roastery and have been involving young people in my business to sell locally roasted ground coffee.
CD: Wow that sounds amazing. Do you have any other plans? 
H: I'd love to run a cafe at my roastery. I also want to help other farmers improve their income through diversification (planting other crops). At the moment, I've been teaching other farmers how to grow organic sugar cane and last year's Fairtrade Premiums investment in sugar cane modules has really helped with this. I'm also interested in creating added value products (e.g. coffee liquor/ chocolate) 
CD: You mentioned that you studied agriculture and that you're a fan of regenerative agriculture- why? 
H: Well everything I grow is organic. This is because I've seen the harm that Pesticides cause. They don't just damage the soil and water sources, they make us financially dependent on pharmaceutical companies and in my experience, causes hormone problems in young people exposed to the toxicity from agricultural pesticides. 
For me, using natural inputs is a way of respecting the natural ecosystem of our land. It literally improves soil health and helps build resilience against flooding. In my lifetime, I've experienced a number of floods, which have devastated my local community. 
By using local inputs, for example, grinding local rocks and mixing this into the soil, provides additional nutrients. I've also noticed that replanting native trees on my land, it's attracting birds that I have never seen before. When I asked my mum about it, she said these birds were last in the area over thirty years ago. 
CD: In the UK, we're preparing for COP26. Do you know if Peru is taking part? 
H: I'm not sure, but I do know that the Norandino management is in talks with our government about climate change.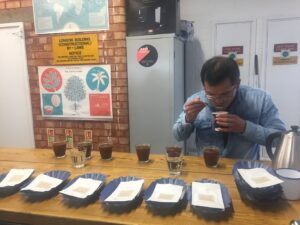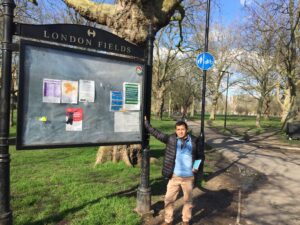 It was wonderful to have spent time with Hugo. 
Explore more about Norandino Cooperative.