When the warm weather strikes, this is our favourite recipe to make in the office. If you don't have a traditional coffee machine, simply brew a strong filter coffee, changing the water to grounds ratio and follow the recipe below.
We recommend our Intense blend, this coffee is perfect when you're in the mood for a darker coffee that packs a bit of a punch.
A superior blend of African and Latin American coffee beans, it's an ideal balance of rich coffee flavours with a rounded toffee finish.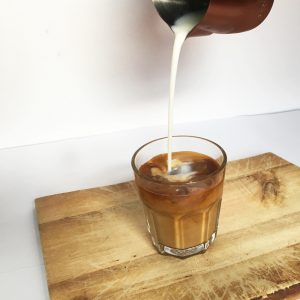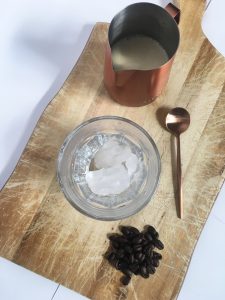 Ingredients
Ice
Strong filter coffee or espresso
Milk of choice
Sweetener of choice
Method
Fill your cup with ice.
Pour in your freshly brewed coffee. Only fill three quarters of the glass.
Add your milk of choice. The amount can be based on your preference.
Add your sweetener if desired and stir.