Our Difference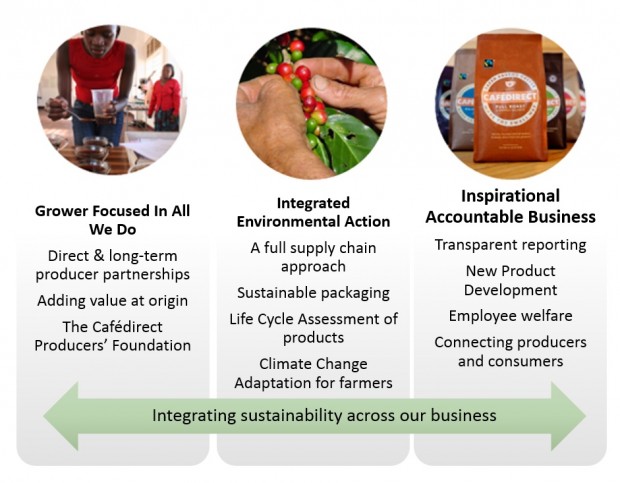 We are proud to be the UK's first and largest 100% Fairtrade hot drinks brand and the only tea and coffee brand to have received ethical accreditation from the Ethical Company Organisation. What's more, a quarter of our products are certified as Soil Association Organic. We go above and beyond to lead the way in ethical business, and here is how we do it:
We share the profits
In addition to the Fairtrade social premiums we pay for the crops, we reinvest at least one third of our profits into the cooperatives and communities of our farmers. To date, we have invested over 50% of our profits into the 40 producer organisations we support across 14 countries, via the Cafédirect Producers' Foundation .
We share the decisions
The producers are at the heart of everything we do. They hold 2 out of 8 seats on our Board, contributing to the decisions that govern our business, while 89% of our producer partners own shares in our company, making them direct beneficiaries of the success of the business.
We integrate sustainability
The other big focus of our activity is our environmental impact. We weave environmental and social strategies into our overall business strategy, integrating sustainability into our business model and objectives.